We're All in Together on behalf of our clients. Our team has expertise in media relations, messaging, digital engagement, content creation, crisis communications, events, graphic design, website development, Corporate Social Responsibility and visual storytelling.
Sarah Hogan
Co-Founder & Chief Purpose Officer
Sarah Hogan (she/her/hers) is Barefoot PR's resident word nerd and co-founder. Sarah has been telling stories since before she knew how to hold a pencil. One of her earliest memories is as an impatient 3-year-old urging her mom to write down the poems she had in her head.
Sarah has channeled this lifelong passion for storytelling into a career in PR and community investment. She currently leads Barefoot PR's Research-Based Messaging work and contributes to the strategy we build for clients through Communications Roadmaps. She has a knack for writing passionate op-eds and believes Corporate Social Responsibility is systems change.
When she is not at work, you can find Sarah reading long articles on her iPad, listening to podcasts, championing Denver's creative community or building Legos with her son Andrew. She is married to Matt the Engineer and is dog mom to Birdie the goldendoodle.
Cori Streetman
Co-Founder & Chief Executive Officer
Cori Streetman (she/her/hers) is Barefoot PR's co-founder and chief executive in charge of making the dream work. Cori has been learning through life experience since she left home to travel the world at 19. From teaching English in Peru to studying cultural anthropology in West Africa, Cori has a knack for relating to and understanding people.
Cori's sense of adventure led her to build a company where heart is valued alongside expertise, and where we are all in together. Cori manages Barefoot PR's operations and leads the team in turning strategy into reality for clients. Cool under pressure, Cori is skilled at helping clients navigate difficult situations. She is also an expert matchmaker, helping clients connect purpose with passion through nonprofit and civic board service.
Cori continues to travel the world with her husband, Tyler, and two kiddos, Brayden and Jacob. You can also find her dancing to Widespread Panic and sharing her passion for creating a better Denver through volunteer board service.
Laura Schwinkendorf (she/her/hers) is Barefoot PR's strategy guide, leading the work we do to build Communications Roadmaps for clients. Laura has an eye for opportunity and a mastery of tactics that work. As she learns about a client's audiences and the outcomes they hope to achieve, Laura builds Editorial Calendars, Story Banks, Big Ideas and Tactical Plans to guide clients through the actions they need to take to infuse purpose into their communications.
Her approach to communications planning was shaped by a desire to seek out new ideas, experience different ways of living and stretch her comfort zone while traveling to Maui, Paris, Uganda and the neighborhoods of Denver. She brings skillful exploration to her work with clients – balancing proven recommendations with opportunities to stray from the path and try something new. 
When she is not at work, Laura volunteers her time as a board member for Youth on Record, dotes on Dez the cat, and cheers on the Texas A&M Aggies alongside her partner, Michael. If you ever need a restaurant or happy hour recommendation, Laura will have one ready and she suggests walking along Cherry Creek Trail or through the Jefferson Park neighborhood to soak up the best Denver vibes.
Kathryn Britton
Director of Operations & Special Projects
Kathryn Britton (she/her/hers) gets things done. With a keen eye for detail and a unique ability to turn roadblocks into interstates, Kathryn turns strategy into action for Barefoot PR's clients. Kathryn loves seeing stories come to life in print, on tv or through creative content and graphics.
Long before she was managing client relationships, Kathryn's love of storytelling helped her guide family and friends to choose the right words for a toast, a text or a resume. She uses that same skill to help clients who aren't comfortable in front of a camera translate their emotions into words, gain confidence and share their story to reach others.
Organized and loyal, Kathryn is the event planner of her friend group, bringing people together for dinner, parties or a trip to the hot springs. She is a Colorado native, Rockies fan and loves watching moody tv dramas with her husband Zach. She has also been a Big Sister and mentor with Big Brothers Big Sisters of Colorado since 2017. 
Gail Bransteitter
Director of Public Relations
Gail Marie Bransteitter (she/her/hers) is passionate about her community and advocating for causes she believes in. She thrives when she is able to shine the spotlight on stories that matter and help amplify the voices of others. She also loves to collaborate to create meaningful solutions that have a lasting impact.
Gail has a background in the performing arts as well as 15 years of nonprofit communications and marketing experience working for national, regional and local organizations.
Born and raised in Denver, Gail tries to take full advantage of the amazing life Colorado has to offer – especially the arts and culture scene. Gail is an active patron and supporter of Colorado's performing-arts community and currently serves on the Board of Directors for Buntport Theater as well as The Denver Actors Fund.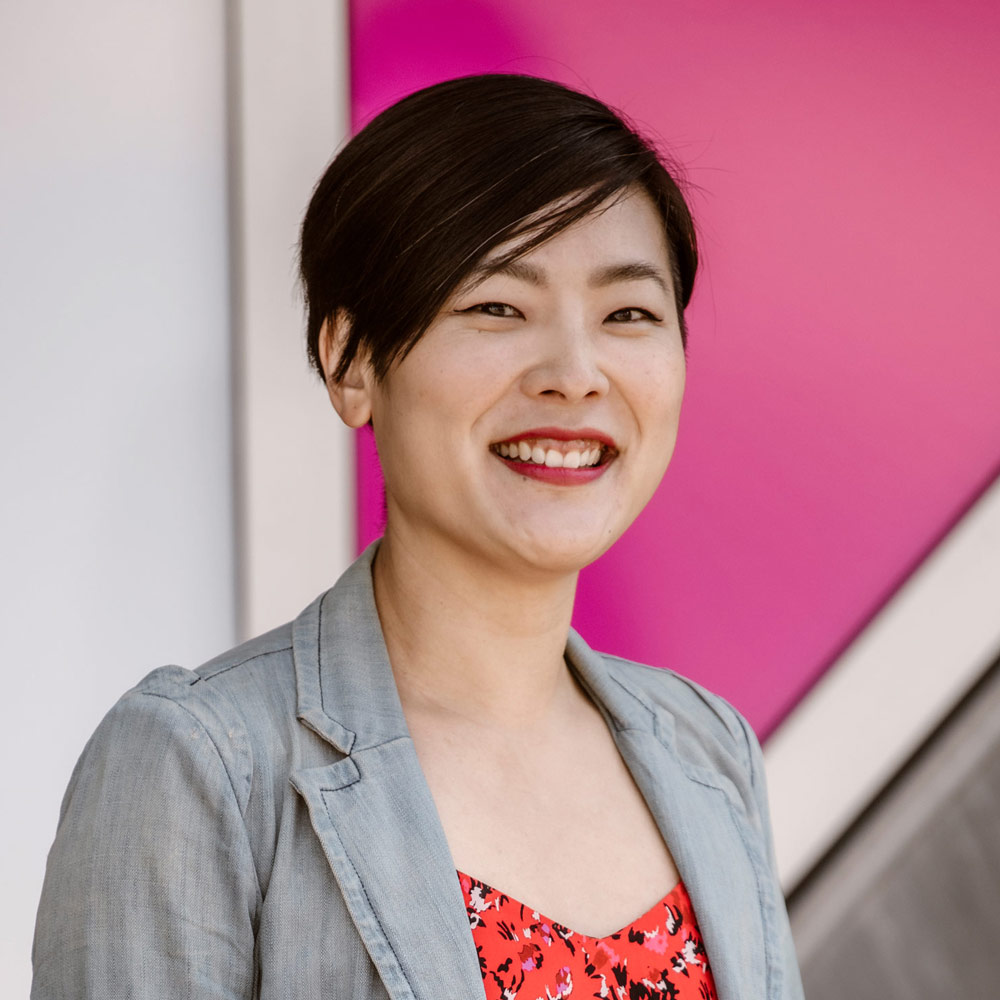 Jinha (she/her/hers) loves the feeling of pride that comes from sharing the final result of a project that took a lot of creativity, time and heart. She remembers the first time she got this feeling. Her grandmother taught her how to sew when she was young, and together they made her sister a skirt. Her sister never wore the skirt, but it didn't matter. That was the moment that set her up for a career in and passion for design. This career started in the fashion industry. After a decade, Jinha switched to the non-profit sector and found fulfillment she didn't realize she was missing.
Today, as the Director of Design at Barefoot, she has the perfect mix of working to build something useful and helping fill a gap for individuals and organizations who need support. When she's not on the web, she is a self-proclaimed "boardgame-playing-super-nerd" who enjoys running, hiking and snowboarding her way through Colorado. She lives in Denver with her husband Ryan and their two boys, Sam and Remy, who are artists in the making. Their preferred mediums are Legos and car tracks.
Marley Reifert
Senior Associate - CSR Storytelling
Marley Reifert (she/her/hers) looks for the good in people and places. Growing up on Chicago's South Side, Marley watched people use broad strokes to paint a picture of an entire half of the city as unsafe – but she knew it as the place she was proud to call home. As a result, Marley understands a place, and the people who live there, can never be defined by assumptions and stereotypes.
Today, Marley uses her training as a writer and her knowledge of community to help companies and individuals see the good in others. As Barefoot PR's CSR and ESG expert, Marley builds corporate-nonprofit partnerships, helps leaders find meaningful board service, and transforms metrics and data into compelling storytelling campaigns and reports.
Marley's known to show up at the office with a plate of cookies after binging the latest season of the Great British Bakeoff and loves making restaurant recommendations to friends visiting Los Angeles, Chicago, Washington, DC or nearly any other spot in the U.S. Marley lives in Denver with her partner, Julian, and her puppy Pippa.
Tara Riseley (she/her/hers) is a service-oriented, intentional graphic designer and brand strategist who believes design can be a catalyst for positive change in the world. As a visual storyteller, she helps Barefoot PR's clients bring their message to life and their audience close to their mission through compelling imagery and branding.
Tara was drawn to design at a young age when she started noticing how the shapes, colors and patterns her great-grandmother and mother wove together in quilts evoked emotion. Later, she studied color theory and learned the science behind the art of pairing colors to generate an emotional response. Today, she starts most projects for Barefoot PR's clients outdoors with a pen, paper and a great view of the Boulder Canyon where she lives with her family.
When she is not at work, Tara enjoys live music festivals and weekends adventuring with her husband, Will, and three kiddos, Hattie, Louise and Fin. She is also known for serving up delicious dishes that have earned her the title of "casserole queen" and for supporting women-led nonprofits.
Zoe Clemmons (she/her/hers) is a passionate communicator who strives to incorporate heart and diverse voices into her work. Her energy for engaging with people online was sparked in high school when a teacher predicted the rise in social media would mean paid positions for digital engagement. Today Zoe is living that dream as Barefoot PR's Associate for Digital Engagement.
A Meyers-Briggs INFJ known as "The Advocate," Zoe is driven to create content that motivates people to take action and helps organizations increase impact. She is inspired by creators who stretch the boundaries of storytelling – from documentary filmmakers to food bloggers, Zoe is always keeping an eye out for new ways to tell a story.
In her free time, you can find Zoe hiking in the mountains, watching the latest Netflix doc series or cooking up a new recipe. She recommends having Lou Malnatti's pizza at least once in your life and watching The Punk Singer about feminist icon Kathleen Hanna.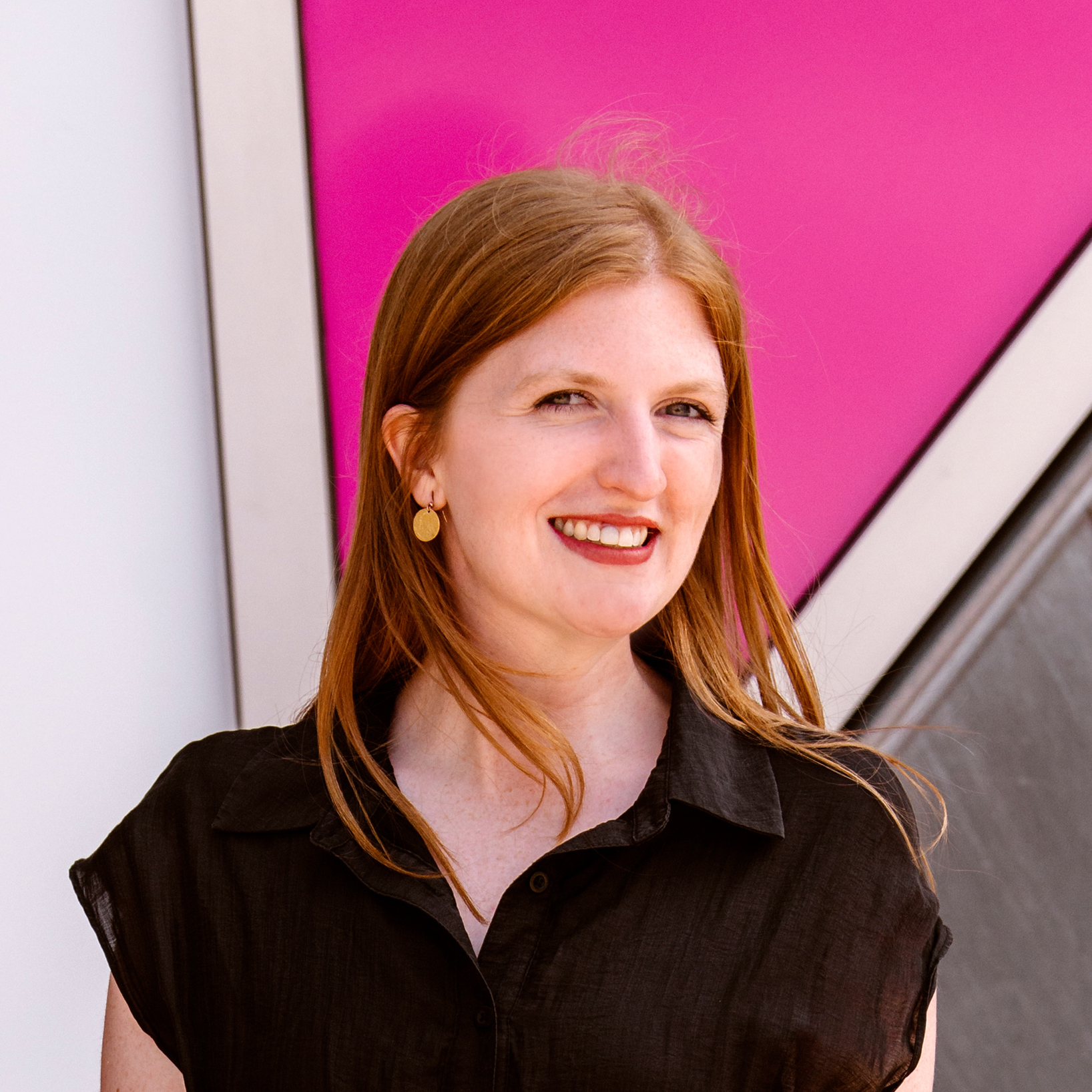 Maura O'Leary (she/her/hers) is a curious, energetic and adaptable communicator who is always searching for a great story. She believes listening to the storyteller is as important as the words she crafts for Barefoot PR's clients.
Maura learned to be a listener as a young child, sitting cross-legged on the floor of the living room as her grandfather told fantastical tales, some even true. Her love of storytelling has grown stronger with time. Today she writes with purpose to amplify the voices of people and organizations that make communities better.
When she is not telling stories on the job, Maura looks for opportunities to make them with her friends and family. She loves listening to Ira Glass, dancing to Gimme! Gimme! Gimmie! by ABBA and finding joy in good food and cocktails. Maura also enjoys skiing, talking about her dog and watching The Great British Baking Show.
Hallie Kim
Public Relations Associate
Hallie Kim (she/her/hers) is most comfortable when she's lost in a book, song or crowd. Barefoot's fiercely positive music lover has attended over 150 concerts and music festivals and connects her love of storytelling to the feeling she gets when she's surrounded by people listening to live music and experiencing stories in real time.
Hallie leans into her imagination to make emails, social posts and website content come to life. As an associate at Barefoot, Hallie lets her imagination loose by crafting catchy content, coordinating events and pitching stories for clients. She channels her passion for writing into elevating the stories our clients want to share and the systems they wish to change. Hallie can always find the silver lining in hard situations – both in and out of our Bannock Street HQ. She strives to create balance in her life, as any Libra would, and brings this balance to the Barefoot team.
When she's not making the dream work for our clients, she can be found putting hats on her cat Rollo, dancing to live music in Denver or trying new restaurants with her friends.
Annabelle (she/her/hers) remembers getting in trouble for turning her house into her art studio as a kid. She'd color on the furniture and bring buckets of sticks and dirt inside to build sculptures. She might not use as much dirt in her art today, but she brings the same creative energy to her role as a visual storyteller for Barefoot PR. As Barefoot's Graphic Design Associate, Annabelle uses design to serve a meaningful purpose for individuals and organizations that work to create community change. She is passionate about creating visual solutions that support social impact alongside Barefoot's creative team.
But her creativity extends beyond the universe of graphic design. Outside of work, Annabelle can be found assuming the role of Lady Annabelle, The Royal Peacekeeper as she builds her empire in a game of Settlers of Catan. She enjoys sipping green tea during the day and sampling craft beer at night. She lives in Westminster with her partner Carter in a house with forest green walls.
Megan Miller
Paid Media Contributor
Chris Pair
Public Affairs Contributor
Becky Holden
Video Production Contributor
Amy Davis
Web Development Contributor
Beth Bourgeois
PR Contributor
Maria Miller
PR Contributor
Graphic Design Internship
Are you a purpose-driven student or entry-level professional looking to hone your skills and learn from our unique team? We would love to hear from you and learn more about your capabilities.